Top Interior Design Trends 2022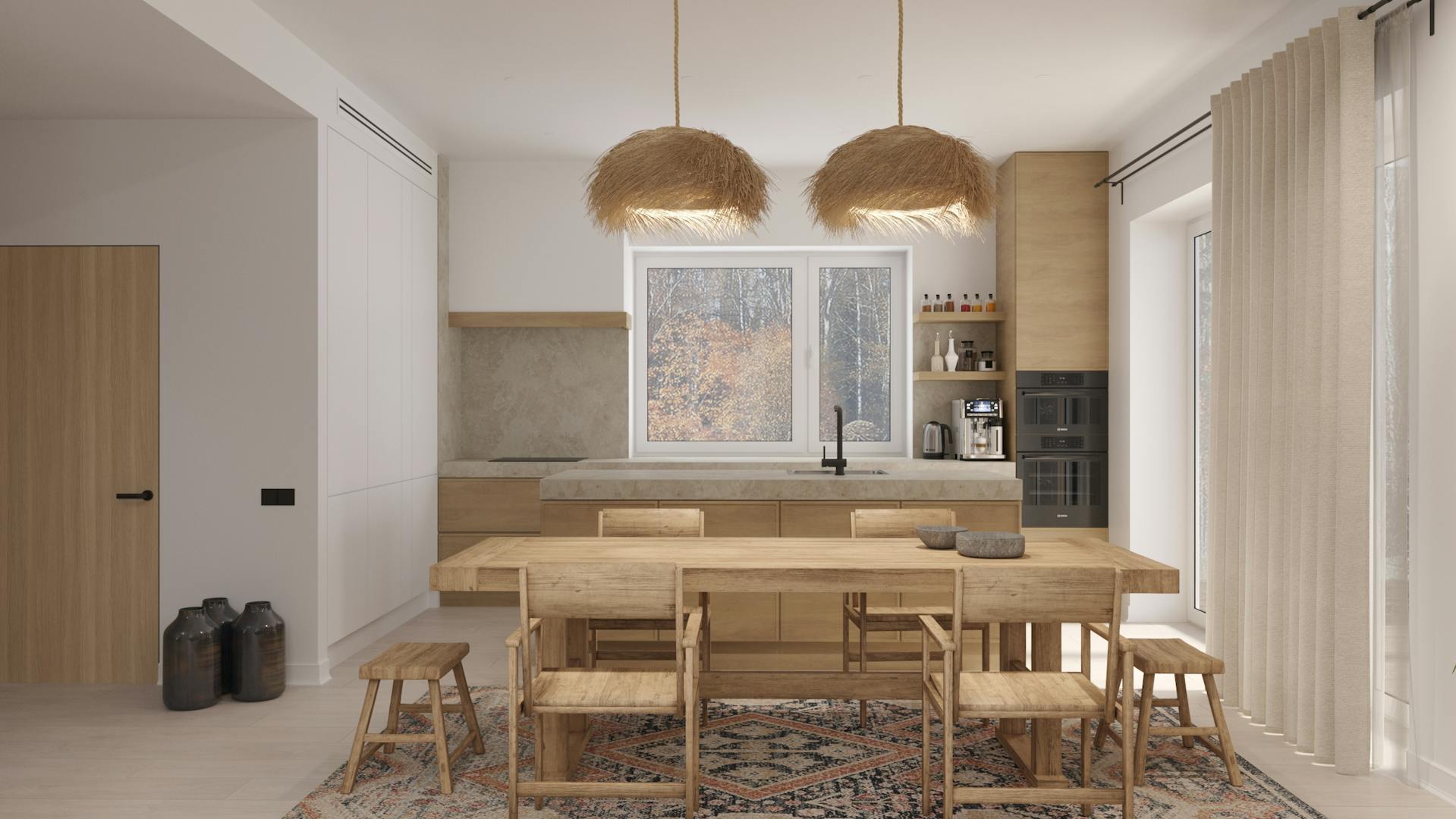 Last two years had a huge impact on our lives because of lockdowns, quarantine restrictions, remote work. We began to spend too much time inside home, so that organizing home space became vital.
Somebody redeveloped the house during that time, someone limited themselves to rearranging the furniture someone left everything as it is, and someone generally decided on drastic changes and moved to another location.
If you are just planning to renovate your apartment, DANICA experts prepared some useful advice what trends in interior design await us in 2022 and what you should pay attention arranging your home.
Basic Trends
In 2022 interior design trends will continue the tendencies of the last year:
Interest in nature and environment (and again we come back to quarantine restrictions and a long stay within 4 walls);
Conscious consumption. We remove all unnecessary and do not allow unnecessary to appear;
Increasing the visual space due to non-standard design solutions;
Bright colors. Juicy colors and bright spots in the overall calm interior will add zest to your home.
Last year many of us have been forced to turn our homes into an office or a classroom for children. Reorganizing a space, especially a small one, requires careful thought: how to make it comfortable for studing, working and relaxing. Designers recommend wisely planning the zoning so that the bedroom remains a place to relax, and the other part of the apartment is reserved for work.
The bedroom is a place to recuperate, so it is worth paying special attention to proper lighting, calm pastel colors and soft textures. Do not underestimate the curtains either - darkening the bedroom will ensure comfortable sleep.
Danica's designer Anastasia Lisovskaya comments: "When we arer talking about the bedroom, there is a trend of rejection of TVs and plasmas in this room. Nowadays we are so oversaturated with information that the bedroom is a place where you really want to relax and unwind from the hustle and bustle. The TV will be superfluous".
Environmental Friendliness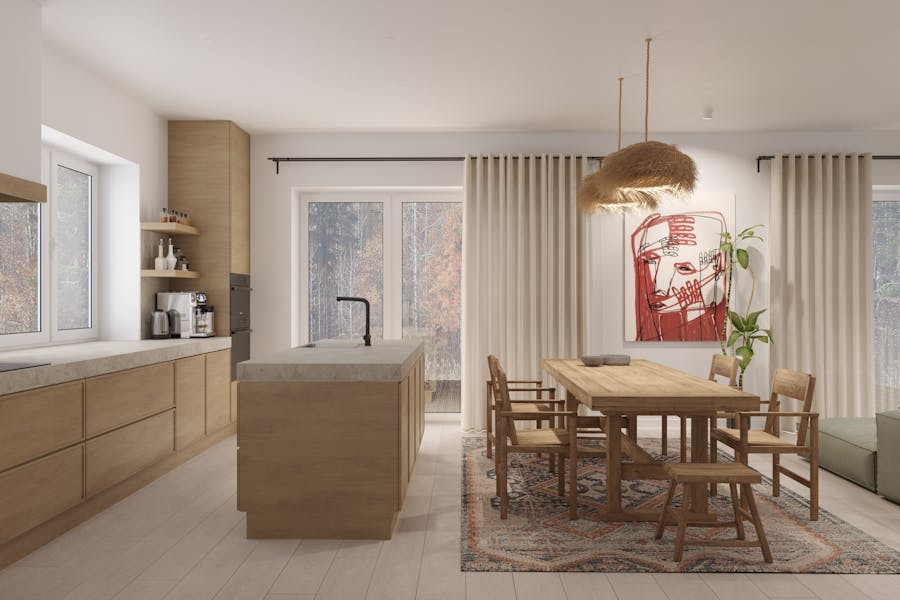 In 2022, the sustainability trend will only gain momentum. Today special attention is already paid to environmentally friendly materials, responsible production, reuse, resale of furniture and household items.
This will affect the choices we make when purchasing new furniture and how we move on to recycled wood items and recycled glass and metal accessories.
By the way, as far as materials are concerned, many mistakenly believe that homogeneous materials should be used when decorating floors and walls, and if the cabinet is made of the same wood, then all other furniture, a table or bedside table, should be from the same series. In fact, the contrast of textures will favorably emphasize the style of the interior. This rule can also apply to metal elements in the decor.
"You should pay attention not only to the environmental friendliness of finishing materials (wood, paint), but also to the basis of rough work. Choosing a good and expensive eco-friendly parquet, but saving on glue, can end up with an unpleasant odor, which negatively affects your health. It is better not to neglect such moments", says Lisovskaya.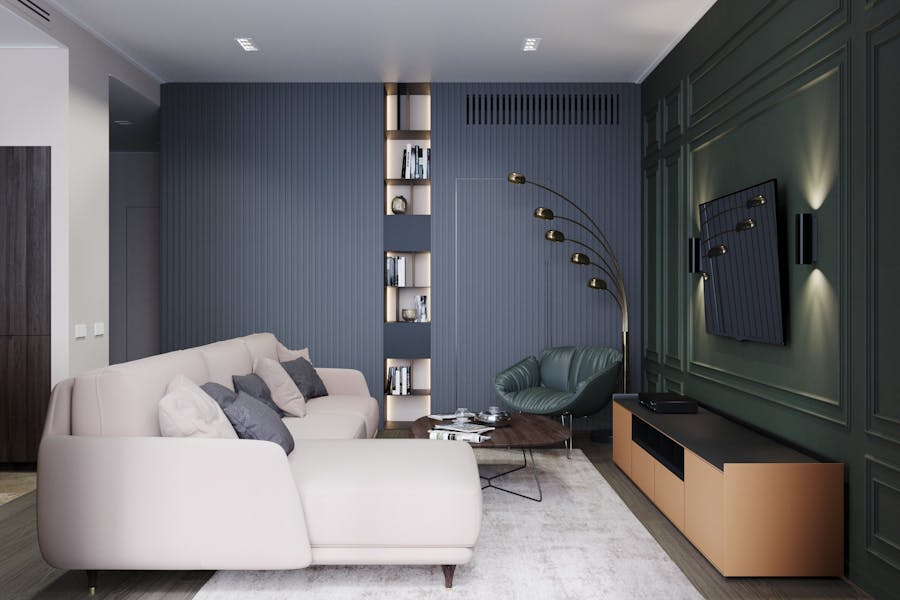 Recently, there has been a sharp increase in requests for emerald green home decor. You can add emerald green to your home by painting the walls or choosing wallpaper in the appropriate shade. It is also great for tiles, (velvet) pillows and covers, bedding, glassware, and art.
"I'd like to point out that it's not always worth chasing trends. It is important to keep your home cozy and comfortable. An experienced designer will help you choose the optimal palette that will match your taste and will be relevant for many years", comments Danica's designer Anastasia Lisovskaya.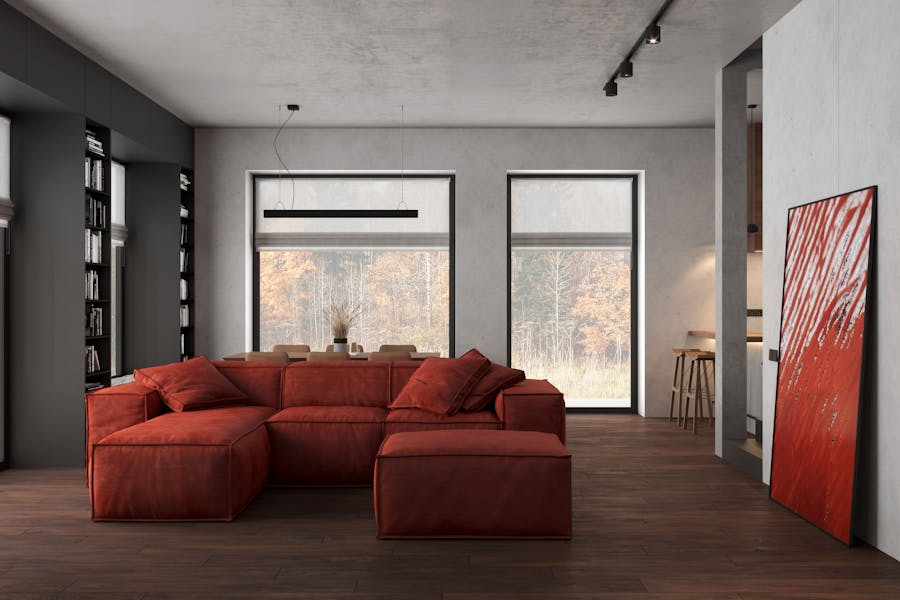 Bright decor elements will refresh the overall style, but it is not at all necessary to use flashy shades. Instead of colorful furniture or bright wallpaper, you can add muted and neutral color combinations, and get bright colors from flowerpots.
"It is better to use those items as bright elements in the interior which will be easy to replace in future if you get tired of the color: textiles, curtains, ottomans. A brightly painted wall will be much more difficult to repaint than just changing the bedspread", Lisovskaya mentioned.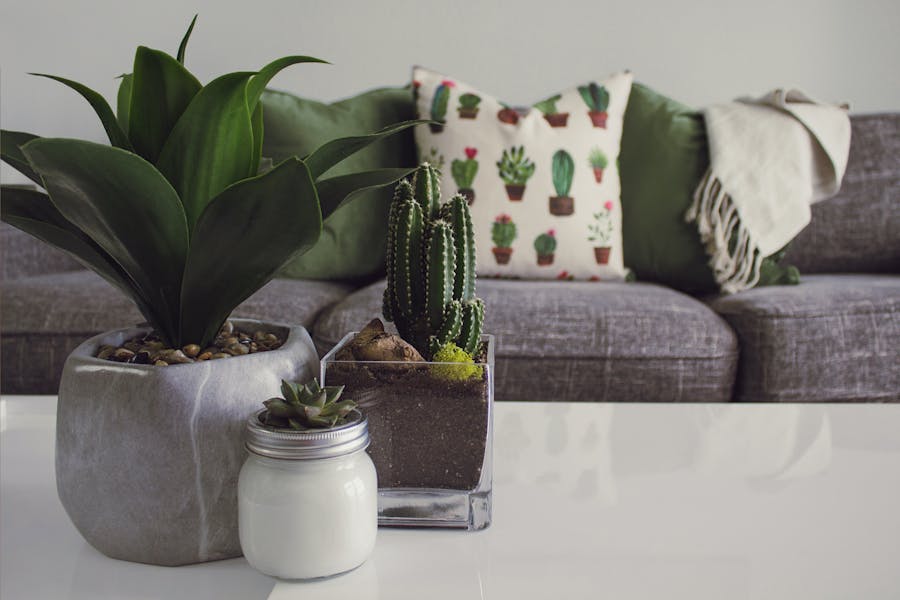 Almost two years which have been spent indoors left their mark. The demand for natural colors and planting of greenery is higher than ever. Restoring a person's connection with environment will become the most urgent goal in the coming year, which will also be reflected in interior designs. The emphasis on creating a soothing environment with natural light and ventilation, incorporating plants and creating a visual connection with nature is already a great need today, and this need will only intensify in 2022.
Danica's designer Anastasia Lisovskaya comments: "You need to be smart about planting of greenery. If your windows face mainly to the north, it will be difficult for plants to survive in such conditions, not every bush will take root. But there is a way out: ultraviolet lamps, which need to be correctly placed so that they support the life of indoor flowers. It is also worth considering that the pots do not look ridiculous and fit into the overall interior design. Pay special attention to the choice of the plants. It is better when they fit into the general style of the interior. And forget about the wall flowers, they are a thing of the past. So are the wall maps".