Duplex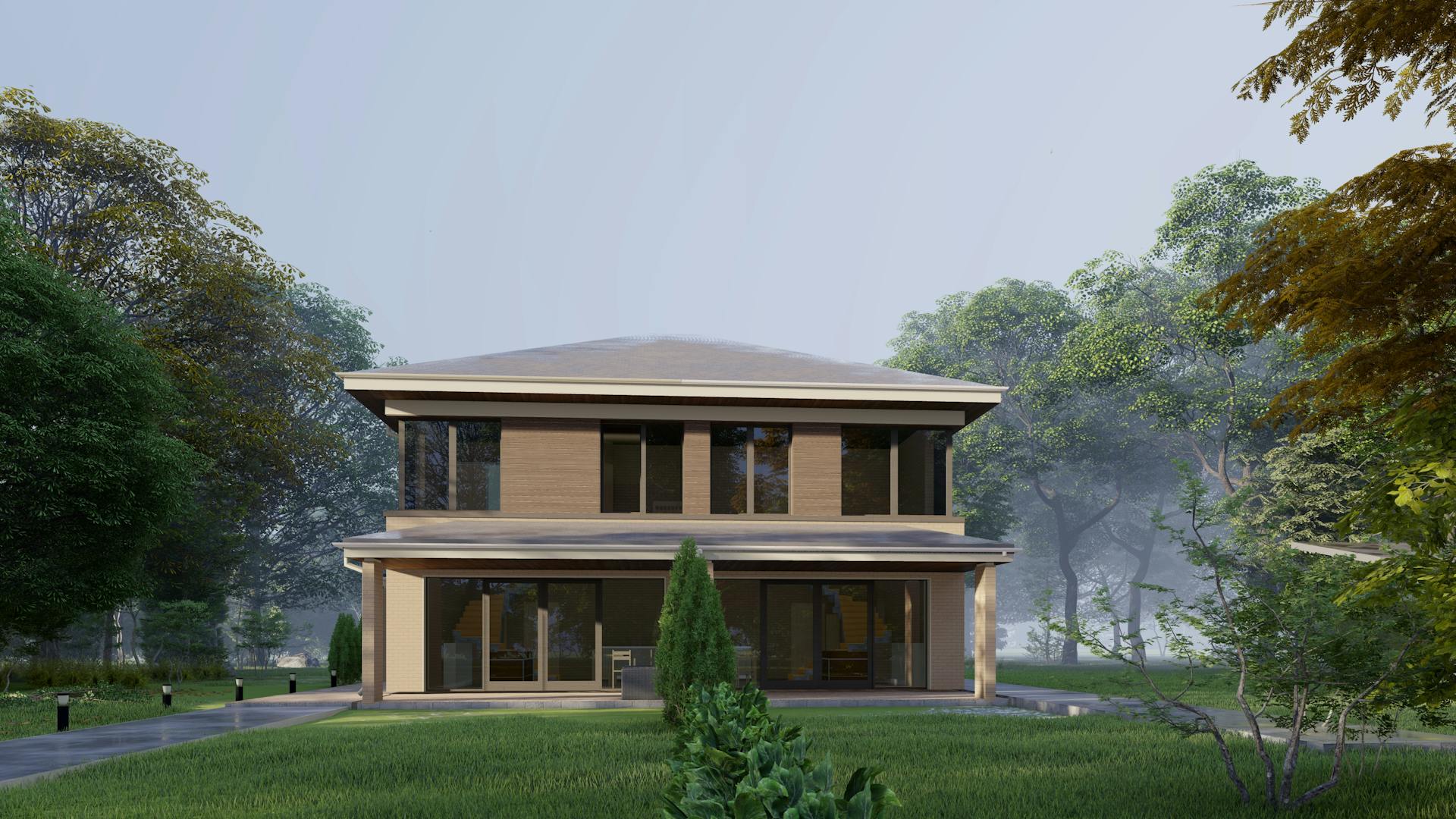 Duplex duplex for two families. The zone of maximum stay is oriented to the south, the block with technical rooms - to the north. Each block apartment has independent engineering systems. The common terrace unites the blocks.
Interfloor floors are reinforced concrete. The roof is inclined, covered with composite tiles. Wall decoration - flexible ceramics and plastering. Wall material PHB.
Without a garage, it will be detached.