Cube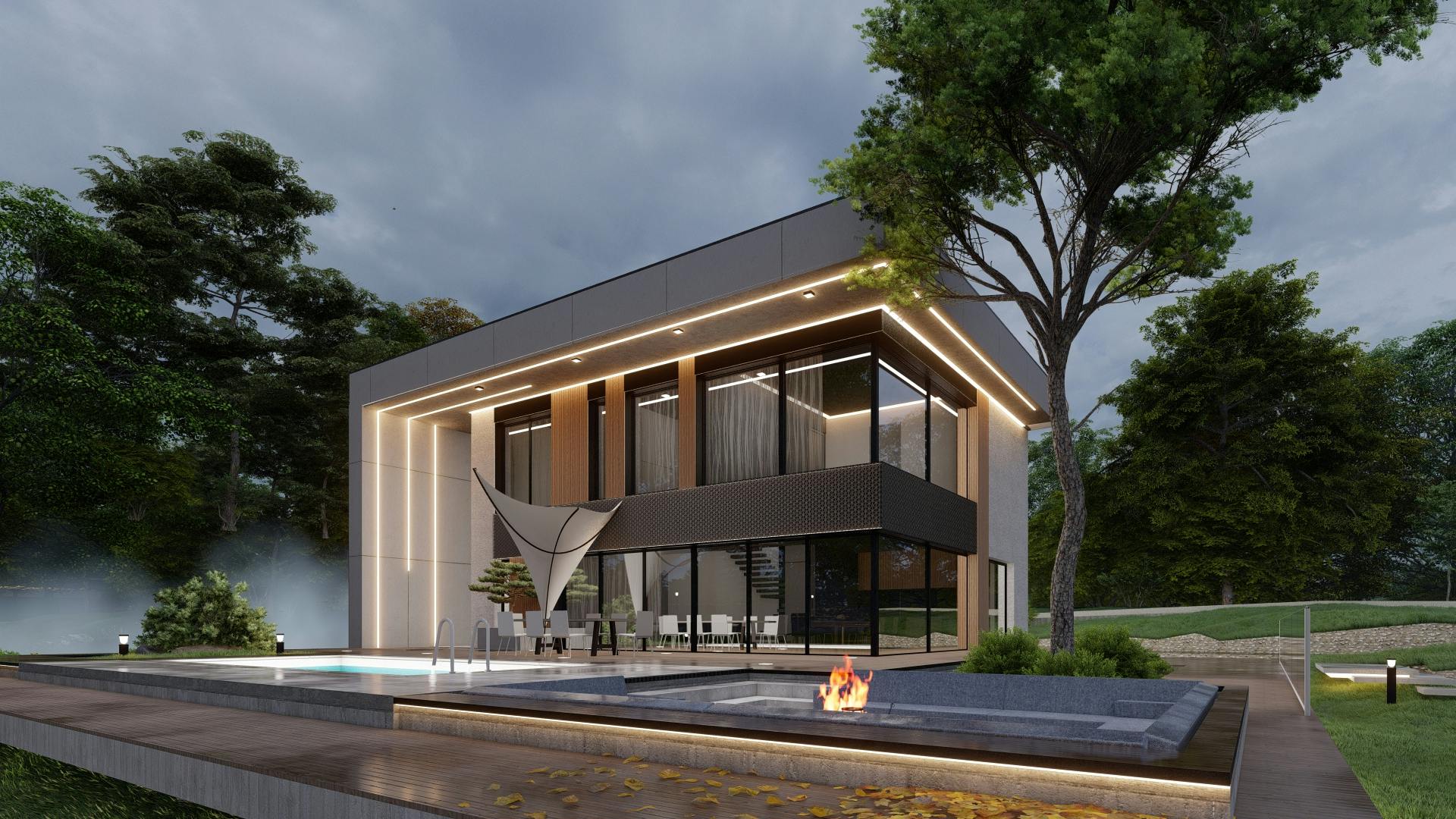 Service:
Architect: Natalia Romanova
Total space: 120
Date: 2021-11-15
Location: some location 123
Living space: 100
Number of rooms: 8
Garage: yes
Area 190 м2
Location - v. Ivankovichi, Kiev region

The house is located on a slope. The concept of home - "cube in cube". "Open" part of the cube is deployed on the view points. Large open kitchen-living room with panoramic windows. On the second floor three bedrooms also with panoramic views. The area is assumed a swimming pool and recessed barbecue area.