Townhouse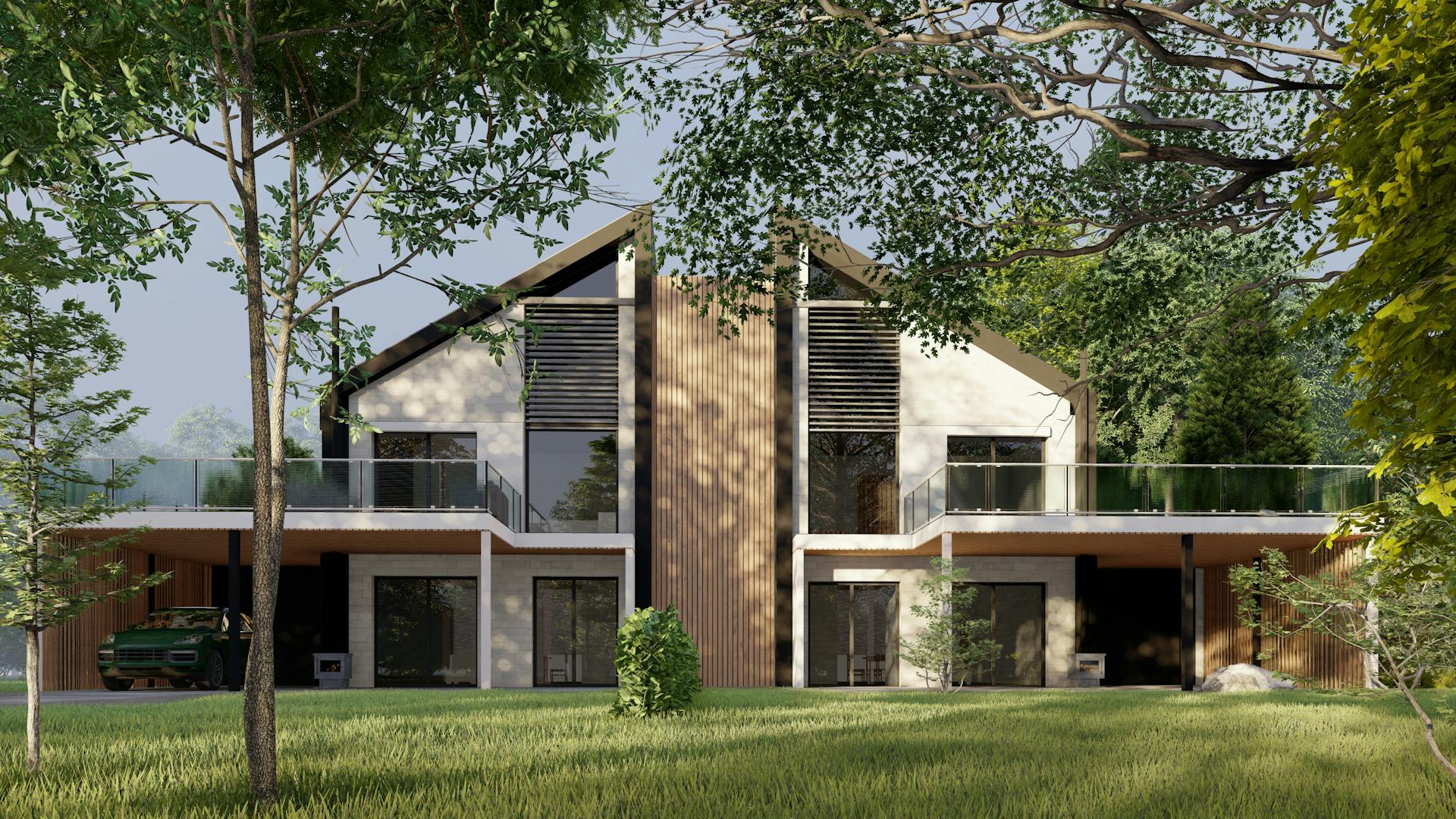 Service:
Architect: Anastasia Brovarnik
Total space: 182,22 sq.m.
Date: 2021-05-05
Location: Gorenychy, Kyiv region
Living space: 104,43 sq.m.
Number of rooms: 4
Garage: exist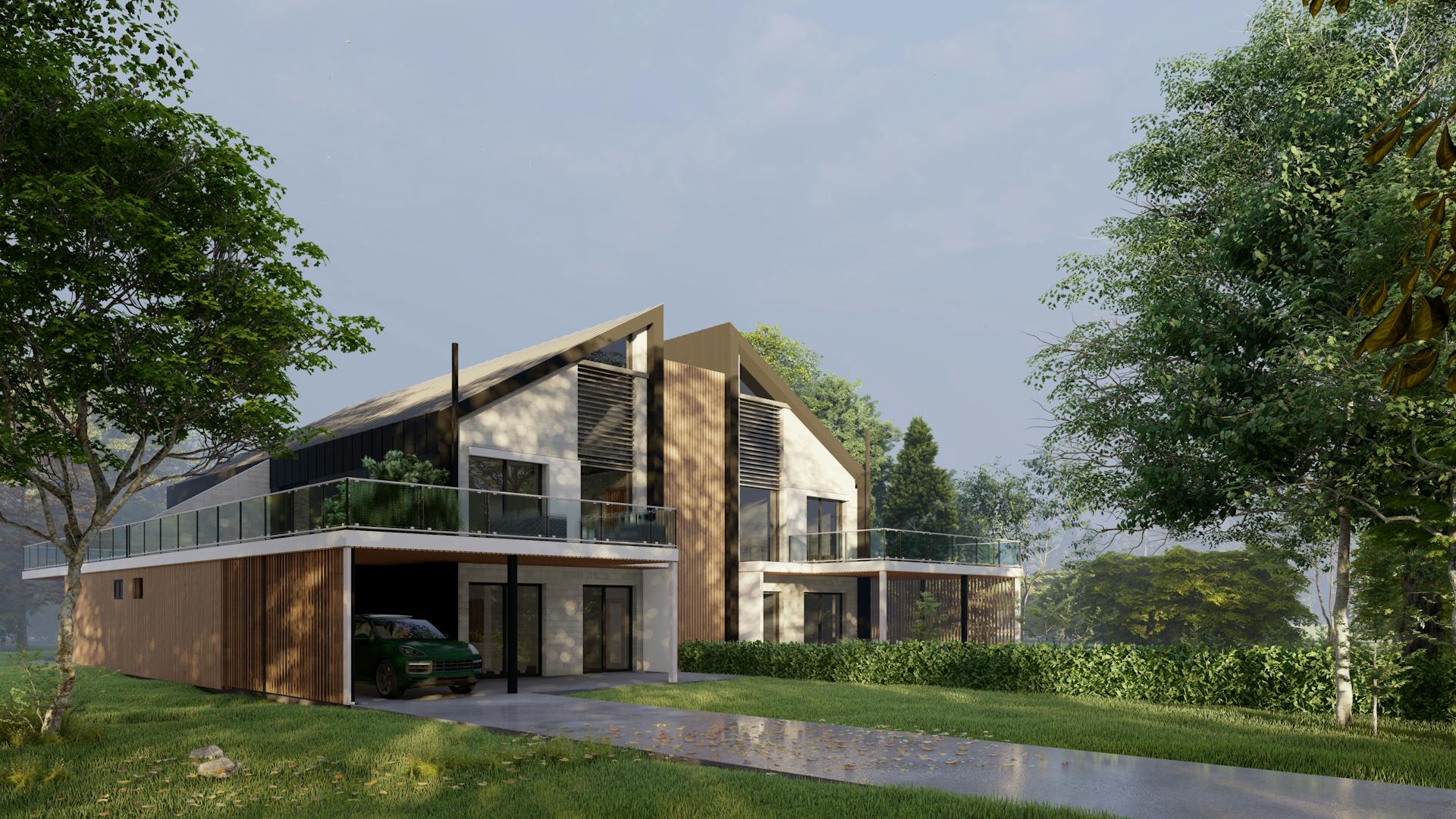 The Townhouse in Gorenichi was designed for a family of four. The peculiarity of this house is that since it consists of four blocks, it was necessary to orient the maximum glazing to the sunny side. In fact, only two facades are illuminated here. In each of the blocks on the second floor there is a terrace, which is also a carport. There is a barbecue area outside. The pitched roof allows the placement of solar panels or collectors. Given the east and west orientation, the panels can work effectively. In order to avoid overheating of the premises outside the facade, it is planned to install roller shutters. Space is provided in the center between the two roofs, which makes it possible to place additional windows. This will provide additional lighting for the second floor.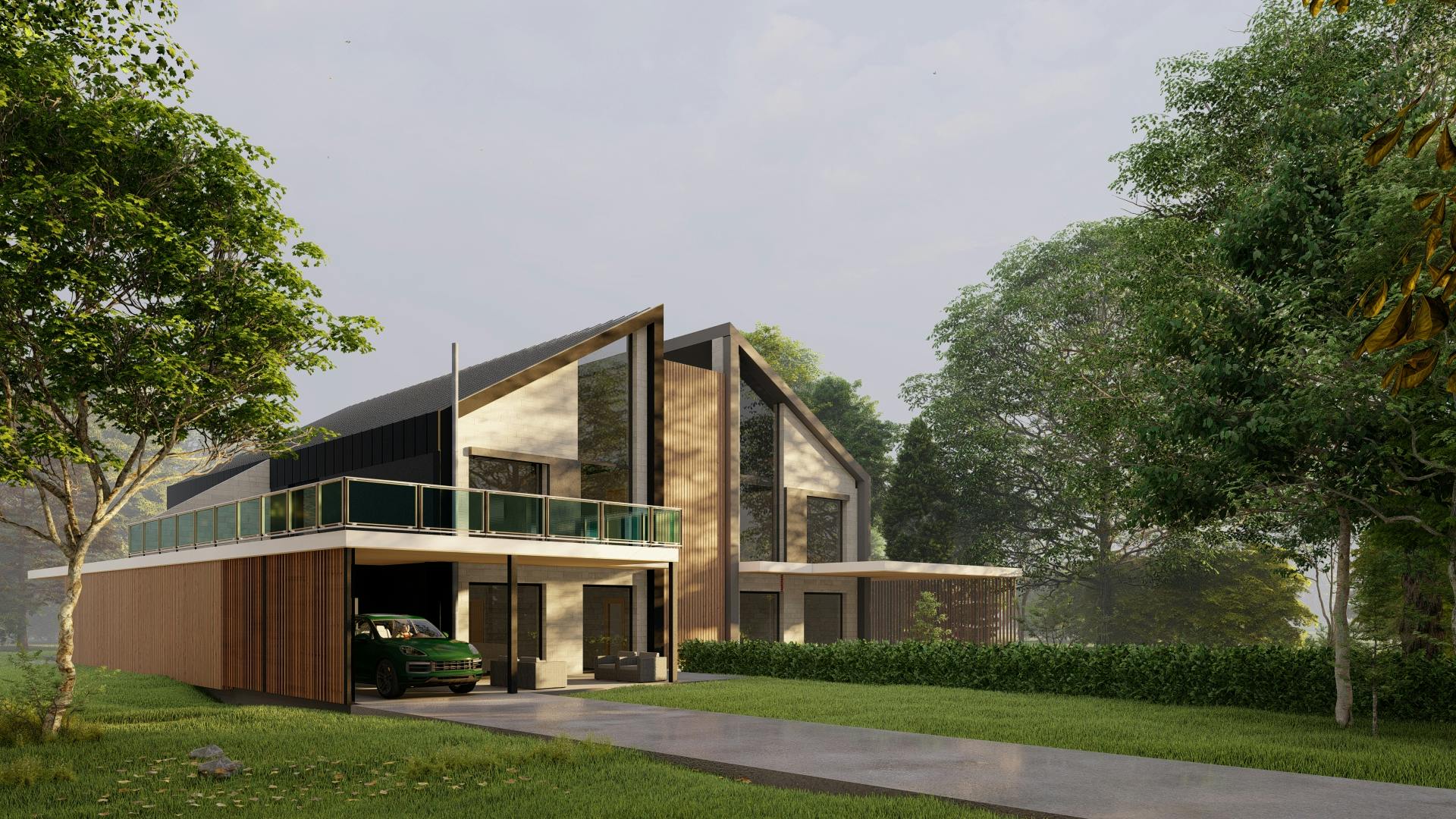 The first floor includes one bathroom, an open kitchen-living room, a laundry, a dressing room, a garage and an additional carport for a second car.
On the second floor there are 4 bedrooms, two bathrooms and two dressing rooms.