We are interior design studio
Kyiv is the territory of our activity. We provide professional services for development, design, visualization and 3D modeling in the field of "Interior Design".
We work on a turnkey basis in Kiev: we create architectural models, direct 3D interior design. We will select components, furnish not only private residential, but also commercial real estate.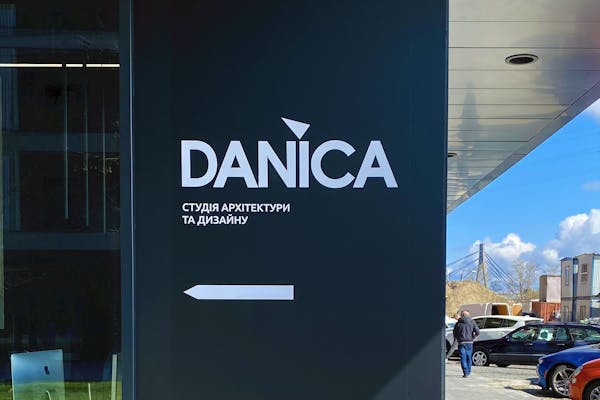 We support the trend towards environmental friendliness. This is not a tribute to fashion, but a desire to exist in a clean and safe world, leaving it as it is for our children. Interior design, for which Kyiv is an ideal place, is made taking into account environmental standards. We make sure that our interior design does not harm the environment, does not have a negative impact on the climate.
Our goal is not just to quickly perform and pass repairs with interior design, but also to bring them to perfection. We approach everyone as if we were our own: we make sure that everything worked properly, and future residents were comfortable and cozy.
In our interior design agency works are carried out, a full-fledged architectural bureau. We are trusted by shopping and business centers, developers of cottage villages and apartment buildings.
Interior design - types
Our works are not only interior designs of apartments. We design interior design for any turnkey building in Kiev, including entire townhouses and commercial real estate.
House interior design
Prices for interior design start at 18$ m2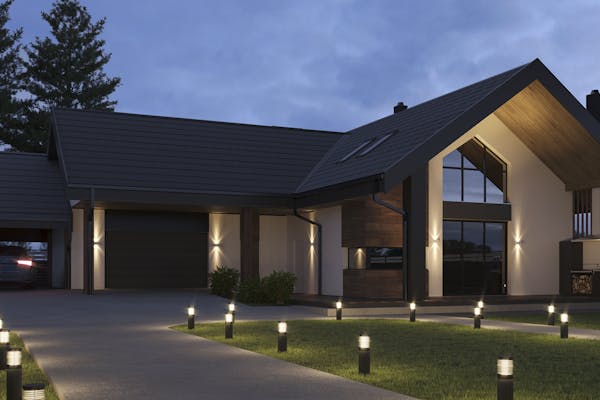 Cottage
We develop individual interior designs according to wishes. Some like sustained classicism, some like cozy country, and some like the minimalist Scandinavian interior, the prices for which are always high. It all starts with the definition of residential and non-residential premises. This allows you to understand how to communicate. We are responsible for the choice of materials for construction - ready housing will be warm. If it is in a noisy area, then we are creating additional sound protection;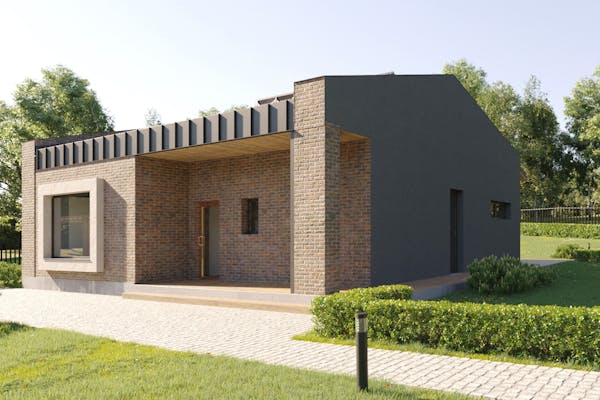 Country cottage
As a rule, in interior design repair of giving turns out simpler, than, for example, in a cottage. They do not live permanently in country houses, they come there to rest from the hustle and bustle of the city. That is why it is important to strike a balance between comfort and minimalism inherent in this type of building. Most customers want bright and spacious cottages. They occur in a tree. High-quality building materials are chosen so that residents feel comfortable both during heavy rain and in the summer heat. Most cottages are multifunctional buildings. The walls are small, as a rule, they separate only the beds. The place of rest is usually combined with a dining room;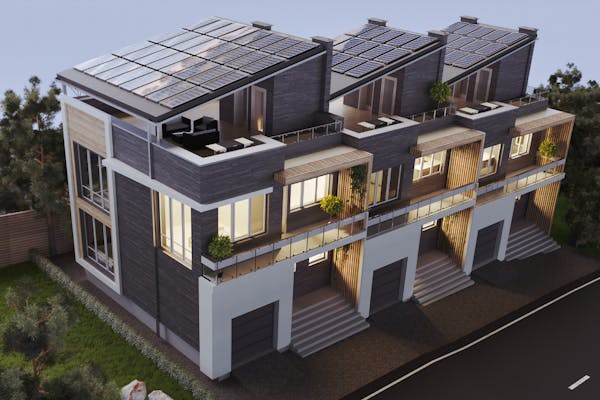 Townhouse
This is a great opportunity to stay close to nature and have a small plot of land. At the same time, there is no feeling of complete isolation, because the neighbors are behind the wall. Proper interior design will emphasize all the benefits of a townhouse. The existence of several floors allows you to come up with different layouts and features of furniture. For example, elderly relatives will be in a quiet environment downstairs, and children will live in bright apartments on the second floor. Unlike apartments, the interior design of a townhouse gives complete freedom of creativity, as it is allowed to carry out any redevelopment, to transfer even communications.
Apartment design
Our interior design studio offers turnkey interior design services for apartments: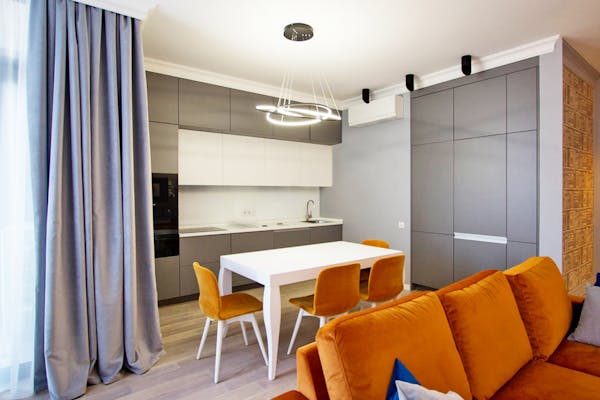 1-room.
The peculiarity of such housing is a small area. The main task is the correct zoning. If a person plans to live alone, we determine the work and sleeping area. And you can define a corner for children and parents. We develop 3D interior design, so you always see what the result will be;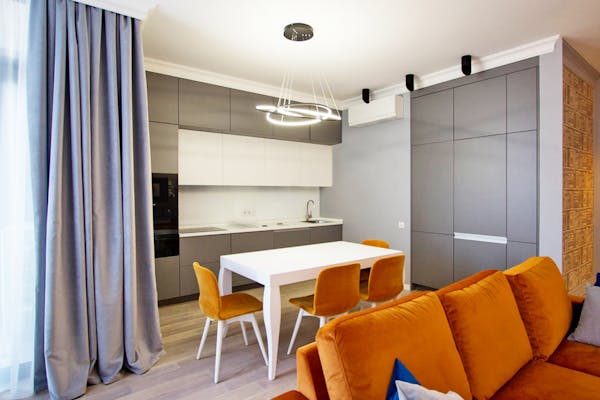 2-rooms.
What was a zone in a one-room apartment becomes a room in a two-room apartment. When modeling in a design studio, the interior is designed with this feature in mind. For example, we make a hall and a nursery in different variations, focusing on the wishes of the residents;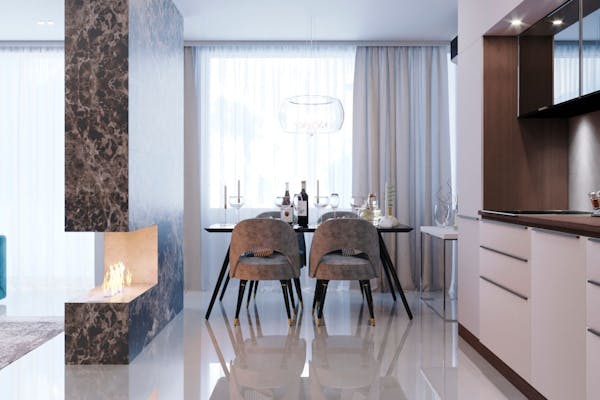 3-rooms.
The project of such housing is ordered, as a rule, by families with 1-2 children. An interior design is being developed, the price of which is much higher than for smaller varieties. The difficulty is that you need to take into account all the wishes. In recent years, the so-called "Eurotreshka" has become popular, which has two bedrooms and a kitchen-living room. We also take this into account at the request of the customer;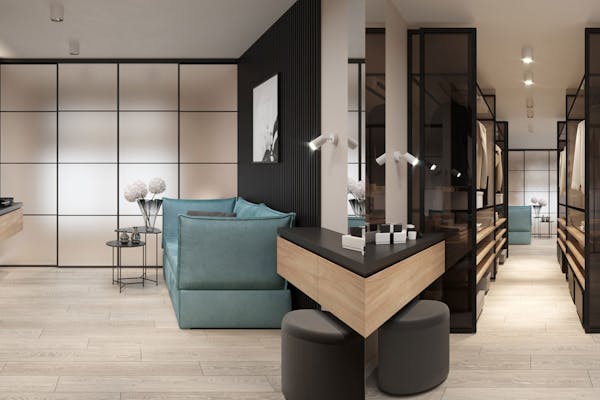 Studio
This is the smallest variety in which there is only one room. The studios are suitable for those who live alone or for young people who are not bothered by the lack of free space. Our interior design studio forms thoughtful models in which external attractiveness is combined with functionality and convenience.
Design for commercial real estate
Where to order inexpensive interior designs for commercial real estate? Of course in our agency - interior design studio (Kiev and the suburbs). The portal has cases, as well as services and prices, the cost of development. DANICA help: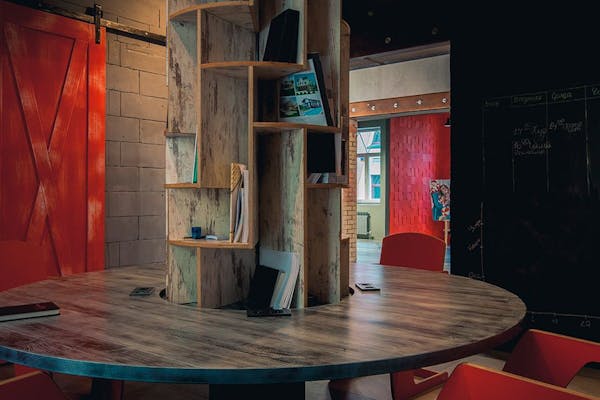 Restaurants
Our interior design studio will come up with branded features of the institution, so everyone will know it. It can be a free light confectionery with the smell of coffee, which will gather freelancers, or a semi-dark restaurant with booths, where lovers will go on a date. One thing remains the same: the atmosphere will be available for a nice dinner;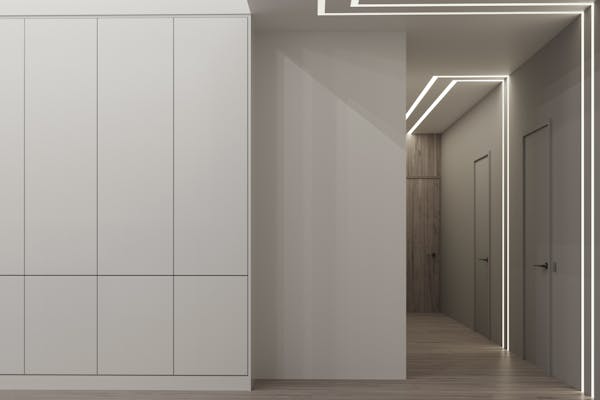 Beauty salons
Women come here to relax. Interior design meets this need. Cute but inconspicuous jewelry, soft sofas, TV - your visitors will be delighted and will be regular guests. Let's not forget about functionality. It will be convenient for masters to work and have a rest in breaks;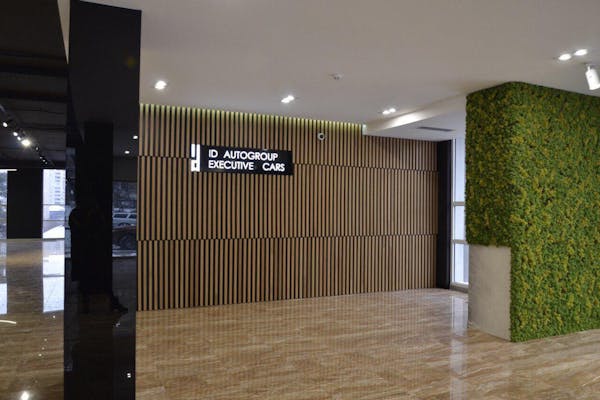 Clothing stores
Interior design, the prices per square meter of which depend on many factors, corresponds to the brand. Do you sell tuxedos? Come up with an attractive but restrained atmosphere. Do you specialize in children's products? Everything will be bright and attractive. We know and apply marketing tricks that will not allow customers to go empty-handed;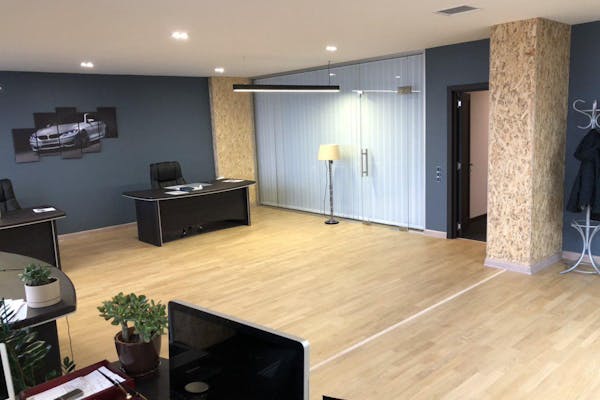 Office
The emphasis is on functionality. The interior design studio, for which Kyiv is the main region, will create a comfortable space. These will be offices for several people or open space, depending on your wishes. We will make sure that employees are comfortable, but nothing distracts them from performing their duties.
Regardless of the cost of the project, we carry out author's supervision. It helps to ensure that contractors do not deviate from the documentation and strictly follow the instructions. Everyone will be calm - the interior designs will be exactly as they were drawn in a virtual 3D editor.
Interior design studio provides assistance in management not only for complex orders, but also separately. Read more on our website of designers. If you wish, see the price list and order the option of interest to you online.
Room design
The interior design studio pays special attention to each room: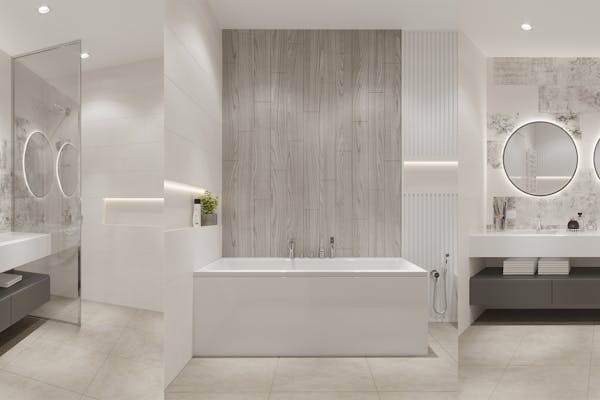 Bath
Today, preference is given to light shades. Practical porcelain tile is chosen as facing. In new buildings, bathrooms are often quite small, so one of the primary tasks of the interior design studio Kiev is to properly organize. We choose high-quality consumables, we even take non-standard orders, for example, with multi-colored plumbing;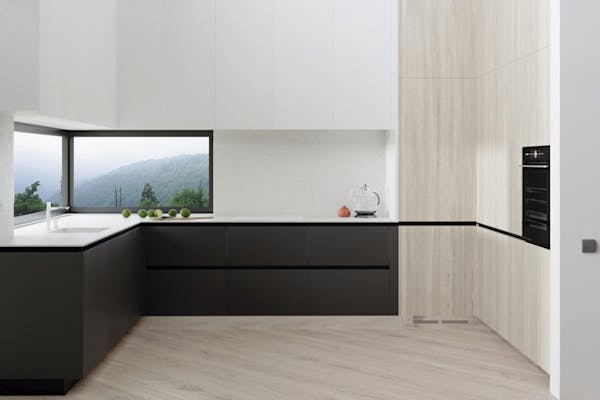 Kitchen
This is a place not only for cooking, but also for gathering the whole family. It is important that it was cozy. But first of all ergonomics is estimated. It is necessary to define a working zone. In our projects, every inch is important: kitchen interior designs have many shelves and drawers, use not only horizontal surfaces, but also vertical space;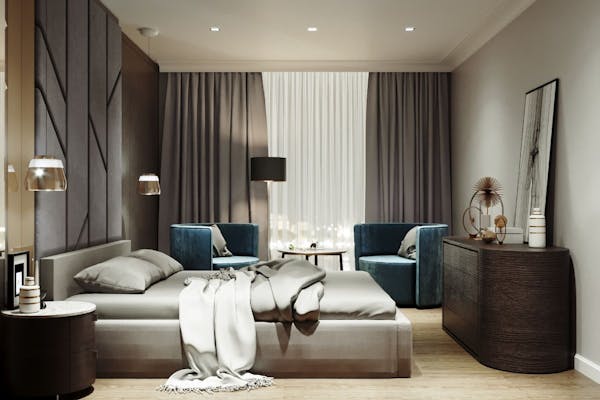 Bedroom
Our interior design studio (Kyiv and suburbs) also works with her. How much does it cost? Determined by the total area. For example, luxury apartments will cost more than budget. But the quality will not suffer. We will create a bedroom in which it will be convenient to have a rest and work, we will carry out zoning and we will make sure that everyone had the corner;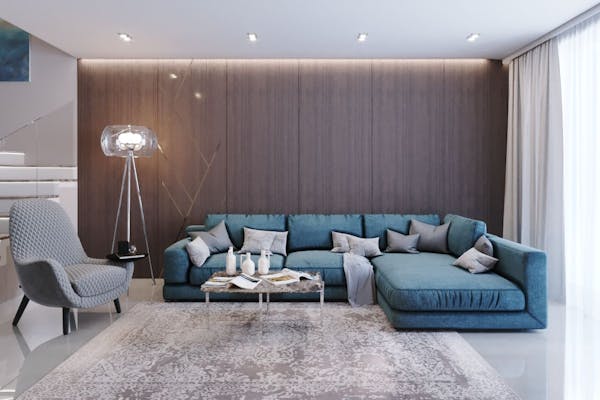 Hall
Here you will watch movies, chat after work, play board games. Interior design of the hall - a continuation of the interior of the apartment, the hall must fit into the overall concept. If you have children, it will be advisable to form a small play space where kids will have fun while adults communicate or enjoy movies;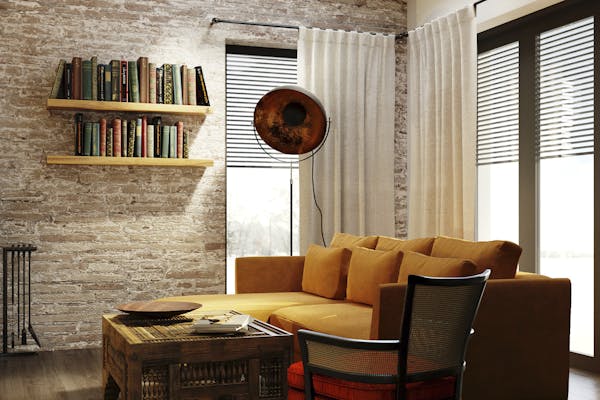 Living room
The living room is often combined with a kitchen. We will visually separate them, for example, by means of a sofa. This interior design, the price per m2 of which is indicated in the section with prices, will help increase the area and distinguish the corners with different purposes. Customers note that in this case it is much more comfortable;
Children's
A child's home is a unique world. Even if parents prefer strict forms, they try to decorate the nursery as brightly and attractively as possible. The result of the design studio's work is an interior that combines an interesting play area, a place for activities and sports, as well as a desktop on which it is convenient to draw or do lessons.
Interior design styles
We develop interior designs in all popular styles:
minimalism - simplicity, a lot of freedom, accuracy of composition;
modern - three-dimensional details, sustained rhythm, a large amount of light;
retro - warm shades, outdated furniture, carpets;
mediterranean - stone and wood, arches, columns;
marine - natural consumables, shades of blue and white, air;
neoclassicism - natural shades, stucco, mirrors;
elite - durability, high cost, air;
Italian - lightness, historical motives, refinement;
eastern - brightness, originality, luxury;
baroque - curved lines, sophistication, arrogance;
loft - concrete walls, softness and technique;
american - freedom, zoning, lots of furniture;
chinese - red, vases and bamboo;
classics - symmetry, natural materials, correct composition;
provence - harmony, rural simplicity and sophistication;
scandinavian - daylight, functionality, natural colors;
pop art - gloss, contrast and concert posters;
eco - greenery, softness, natural fabrics;
art deco - bohemianism, pretentiousness, multilevel;
japanese - modesty, environmental friendliness, free planning;
english - conservatism, elegance, antiques;
high-tech - high technology, convenience, a lot of freedom;
chalet - warm, brown, wood;
country - rustic color, embroidery, cast iron and copper.
Stages if work
Our interior design studio works according to the following plan:
Consultation
We determine your needs, make a vehicle. At this stage, the designer works directly with you.
Measurement
Engineers are sent to the object and determine its exact dimensions. After that, the interior design studio calls the price in Ukraine
Solution development
We come up with redevelopment, arrange tables, chairs and beds, design the overall 3D interior design. Typically, we offer several examples
Registration of documentation
We develop schemes of floors, ceilings and walls, arrangement of bathroom equipment, we specify all measurements. According to our scheme, any contractor will carry out repairs.
Control
Interior design is the work not only of architects but also of technological engineers. He checks all the documents to make sure that the plan will be implemented.
Author's supervision
Working with our studio in Kiev, you do not just buy interior design - prices include control of contractors. So you will be confident in the quality.
We guarantee quality
"Danica" guarantees that the interior design will match what you saw in the picture. If something goes wrong, we are ready to take responsibility and pay compensation.
Why are we?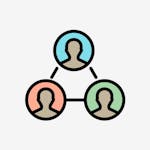 Staffed
We have engineers, architects, builders. Each of them knows their responsibilities, so the project closes quickly.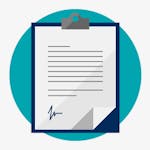 Contract
We work "transparent". We make a contract and you monitor its implementation at every stage.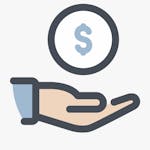 Saving
We have been in the market for a long time, so we know how to reduce costs. The cost of our work is also low - you will see this by studying the price.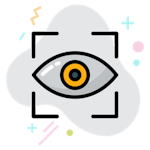 Transparency
Our interior design studio, for which Kyiv is the main region, shares such values as honesty and openness. We insist on transparency, the customer always knows at what stage of the order, how everything goes and what are the difficulties.
Project payment
To make sure you are honest, interior designs are paid for after the TK is set up and all the nuances are discussed. In our design studio, the interior can be paid for with Visa, MasterCard and cash. We will tell in more detail about cost of services by phone. The site has a number - call to order the work of designers in Kiev!